Mission & Values
It's no secret that Hickory Harvest is dedicated to offering our customers high quality products for a great value. How do we do it? In part, by staying true to the principles that guide us.
---
Our Mission
We are passionate about producing nuts and snacks that become household favorites for our family and yours, the Hickory Harvest Way.
The Hickory Harvest family is committed to manufacturing healthy and savory snacks beginning with premium ingredients, roasting to perfection and delivering fresh, consistent products to you. We understand that a successful, sustainable company comes from our dedicated team, our commitment to exceeding quality standards and our strong partnerships with customers and suppliers.
The Hickory Harvest Way has been and remains to be about our family and our family of employees that has supported us since our humble beginnings in 1972.

Our Core Values
At Hickory Harvest, we pride ourselves on providing delicious, high-quality nuts, candies and snacks produced in the cleanest, safest environment. We attribute our success to the values that have guided our family's business for three generations.
Integrity
We value honesty and ethics in our relationships and believe in accountability to each other.
Quality
We strive to exceed the expectation of our customers by delivering consistent, quality products and adhering to the highest level of food safety standards.
Community
We value our Akron-area community, which has supported us through the years and feel it is our collective duty and privilege to give back in a meaningful way.
Team
We are a family business and consider our employees an extension of our family. We view our suppliers, vendors and customers as our teammates who value our partnership, our friendship and our desire for mutually beneficial and rewarding relationships.
Growth
We achieve sustainable growth and continuous improvement in our business and manufacturing processes as well as individual growth in our employees through goals, which help  to enrich and build a company we can be proud of for years to come.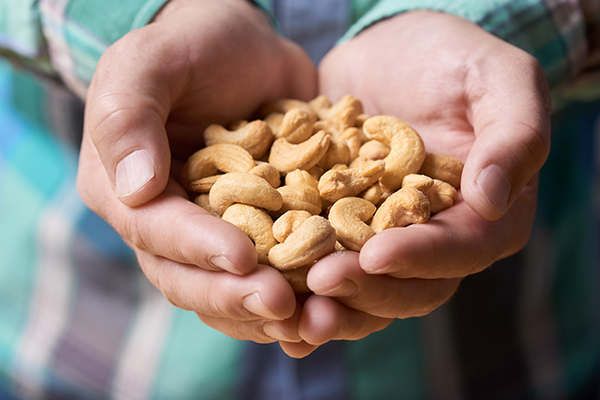 Our Community
At Hickory Harvest, we also value community. We feel it is our duty to give back to the Greater Akron community that has supported us for the past 40 years, and the place we call home. We have a long history of giving back locally and have also participated in hurricane relief programs and other large-scale initiatives.
---
Take a look at how we put our mission and values to use. Check out our high-quality products!