Our Premium Hickory Harvest Brand
Our signature brand, Hickory Harvest stands for nearly 50 years of customer satisfaction. We offer a wide range of globally sourced products that come conveniently packaged straight from our state-of-the-art facility – ensuring consistency and quality in every pouch. Sold to wholesalers and distributors, travel and gift shops, and grocery stores for placement in the produce department, Hickory Harvest is always striving to excite our customers with innovations like:
Healthy options
Seasonal products
Stand-up pouches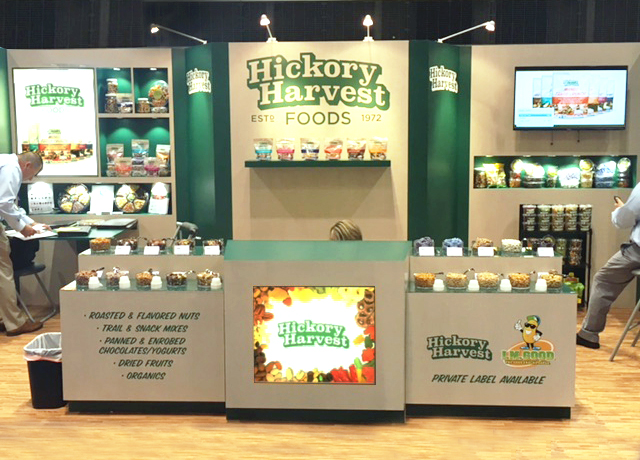 ---
Diverse Product Portfolio
Hickory Harvest offers something for everyone! Select from high-quality products, including: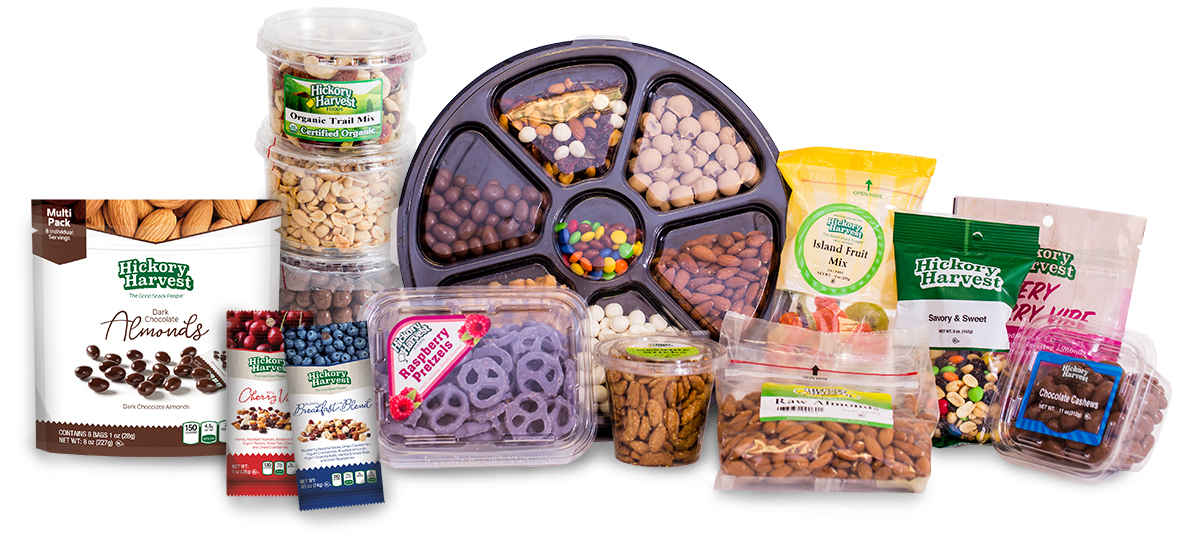 ---
Our customers appreciate our responsive service, our unmatched flexibility and our consistent, great-tasting products… and you will, too! Contact us to learn where you can purchase the Hickory Harvest brand.